CAACI at ABACE 2019 in Shanghai, China
(George Town, Grand Cayman – 9 May 2019) ‐ The Civil Aviation Authority of the Cayman Islands (CAACI) exhibited at the Asian Business Aviation Conference & Exhibition (ABACE) in Shanghai, China. The show was held on 16‐18 April, 2019 at the Shanghai Hongqiao Airport ‐ Shanghai Hawker Pacific Business Aviation Service Centre. The delegation was led by Director‐General, Mr. Richard Smith and accompanied by senior personnel specializing in Airworthiness and Flight Operations. ABACE has proven to be a high‐value event, attracting entrepreneurs, decision makers and other high‐level attendees from China and across Asia.
As stated in an article by Mourant, 'Trends in Corporate Jet Financing in Asia: an offshore perspective', the Caymans Islands Aircraft Registry (CIAR) is currently holding the highest number of aircraft registrations, after the US. The CIAR is recognised as a leading jurisdiction for crossborder aircraft financing and aircraft registration. The CAACI is well known for its commitment to high standards of regulatory oversight, its client service and responsiveness and provides an efficient framework for the registration of aircraft and aircraft mortgages. Statistics for the first half of 2018 indicate that the CIAR is a popular choice for corporate jet owners in Asia. The CAACI
believes that attending ABACE is the ideal venue to meet new clients and reinforce existing relationships with this marketplace accounting for over 30% of aircrafts on the register.
Director‐General, P. H. Richard Smith remarked, "The ABACE 2019 tradeshow is a signature event for the CAACI in the promotion of the Cayman Islands Aircraft Registry in the Asian market. We had very productive meetings with a number of aircraft management companies including TAG
Aviation Asia, Business Aviation Asia and HK Bellawings, as well as many aircraft maintenance organisations. A highlight of our visit was media recognition of the Cayman Islands Part 145 Approval issued to Phoenix Jet of Japan, the first such approval in that country. This signifies a breakthrough into the Japan business aircraft industry and increases potential for Cayman Islands registered aircraft in that jurisdiction."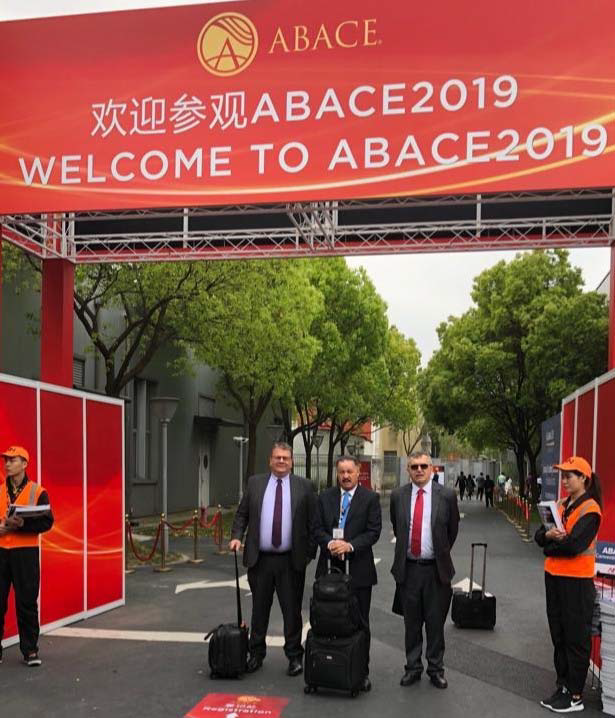 L to R: Guy Healey, Manager Technical Programs and Regulatory Iniatives, Richard Smith, Director General and Graham Rourke, Airworthiness Surveyor/ UK & Europe
Background info to augment:
The CAACI has full designation for safety oversight as a UK OT, and is one of four OTs to enjoy such delegation. The CAACI is responsible for both financial and economic regulation of the Cayman aviation industry. In addition, the Cayman Islands is classified as Category 1 by the USA Federal Aviation Administration under their "International Aviation Safety Assessments" programme that evaluates a country's civil aviation authority's ability to effectively regulate its aviation industry. This rating enables commercial air transport operators registered in Cayman to conduct international air transport operations into the USA, i.e, Cayman Airways, Ltd. The requirement for such rating lies with the CAACI being assessed as having technically qualified and highly experienced staff to effectively oversee the aviation industry in accordance with established standards and recommended practices of the International Civil Aviation Organisation (ICAO).