Closure of Ukrainian Airspace
25-Feb-2022 
Cayman Islands NOTAM Ukraine Crisis
Civil Aviation Authority of the Cayman Islands (CAACI) remains operational during the COVID-19 pandemic.
NOTICE: AIRSPACE RESTRICTION 2ND JUNE – 4TH JUNE, 2022
To ensure the safety and security of all guests, staff and performers at Her Majesty the Queen's Jubilee Air Show, the Director‐General of the Civil Aviation Authority of the Cayman Islands (CAACI) has restricted the airspace surrounding the event.
The flight of all aircraft, including small unmanned aircraft (SUA), also known as Drones, is prohibited within 3 (three) nautical miles of the Air Show, offshore at Seven Mile Public Beach from surface to 6000 ft above mean sea level between 0700 – 1900 hours local time on Thursday 2nd and Friday 3rd June 2022.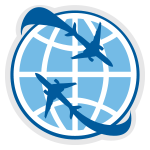 VP-C Online
Manage all your registry applications, certificates and authorizations online.
Learn more.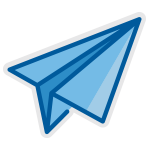 Contact Air Safety Regulation
For any questions related to air safety regulations or for VP-C online please email us at asr@caacayman.com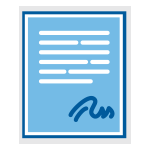 Operating Permit
All foreign registered aircraft operating into the territory  must be licensed to do.
 Learn more.
WEBBY
Grand Cayman, Cayman Islands (18 June 2020) – The impact of the ongoing pandemic COVID-19 on the aircraft industry has been unprecedented. The Civil Aviation Authority of the Cayman Islands (CAACI), custodian of the Cayman […]
CAAWEB
Further to the relaxed renewal policy previously issued by the CAACI, the following is specific guidance for air operators and flight crews to meet the Flight Crew Recency requirements specified in the OTAR applicable to their scope of flight operation.
CAAWEB
Overseas Territories Aviation Requirements (OTAR) reference 61.701
The COVID-19 pandemic continues to adversely affect the aviation world in many ways, one of which is with regards to flight crew maintaining the validity of their licences/ratings, as […]
CAAWEB
21 April, 2020
Based on the current global situation, some Cayman registered aircraft owners may find their aircraft inaccessible or grounded for an extended period of time.  For this reason, some required maintenance tasks may not […]
CAAWEB
Advisory to Cayman Islands Travel Partners
The Cayman Islands Government (CIG) has been monitoring the progress of the Coronavirus/COVID 19 pandemic and announced varying initiatives to reduce the transmission of COVID 19 throughout the Cayman Islands. […]
WEBBY
During the current circumstances of "shelter in place" and "social distancing", the CAACI continues to function in terms of providing regulatory certification and oversight services.
WEBBY
Due to the increase of positive test results in the Cayman Islands, the Cayman Islands Government implemented a shelter-in-place order via the Cabinet as of Tuesday, 24 March 2020 as an effort to stop […]